Introduction
You've probably heard the saying, \"content is king.\" Well, that's especially true when it comes to your website copy writing. The content on your website is one of the most important factors when it comes to ranking in search engines and converting visitors into customers.
But what if you don't know how to write good copy? Don't worry, you're not alone. In this article, we'll walk you through the basics of website copywriting and give you a few tips to get you started.
Why Content Matters for Business Websites
You might be wondering why you even need content on your website. After all, it's just an online brochure, right?
Wrong. Website content is one of the most important pieces of your online marketing puzzle.
Think about it: when people visit your website, they want to know who you are, what you do, and how they can work with you. Good content will help them find the answers to those questions and more.
If they don't know who you are, or your business, content is one of the best ways they can find you online. That's why it's also important to remember that Google loves good content. In fact, website content is one of the top three factors that determine your ranking in search engine results pages. So not only will quality content help your website visitors find you, but it will also help improve your visibility online.
Think of your website as a shop window. It's the first thing people see, and it's your opportunity to make a great first impression and convince them to come in. Google is the street they're walking down. If you want to be closer to the main attractions of downtown (top of first page), you need more people walking through your door (clicking your link). To do that, you must pony up the good content that gets you there. This means answering the questions your audience has, explaining your business in an interesting way, and otherwise providing content that your audience can resonate with.
The problem is most business owners don't know how to write website copy that sells. They think that it's all about listing their products and services, with a little bit of SEO-friendly keyword stuffing thrown in for good measure. But that's not enough.
Your website content needs to be engaging, relevant and persuasive if you want to convert visitors into customers. It should tell a story and capture the reader's attention, driving them towards your call to action.
So how do you do it?
It all starts with understanding your target audience and what they're looking for. You need to craft a message that speaks to their needs and resonates with them on a personal level. And you need to make sure your copy is error-free and easy to read.
If you can do all that, you're on your way to writing website copy that sells.
How Does Content Affect Your SEO?
As mentioned previously, one of the best ways to climb the Google-ladder and reach the top of whatever page you intend to rank on, is to provide good, relevant content to the people who will actually be interested in what you sell.
Google takes into account real metrics such as time spent on your website, context relevancy, and follow-through actions (i.e. contacting you, or filling out a form) to determine whether or not your website, and business as a whole is worth showing to its users.
Don't forget, Google is also running a business. It's in their best interest to show users exactly what they want to see when they begin a search, and every search engine is working towards optimizing this process every minute of every day.
This means that these days, there are no shortcuts. Your content will do the talking, and Google monitors whether or not people are listening. If they are, great job! You will climb in your ranks and if you keep up the great work, you will beat out your competition, no matter how big.
If you write great, helpful or interesting content, people will naturally spend more time on your website reading it, and then eventually follow through with a direct action to prove that it has satisfied their needs. In most cases, this means they will revisit your website, contact you, download something, or even share your content. Search engines like Google track these actions and use them to determine whether or not your website was able to help people who search for certain things.
That's the logic behind it, in a nutshell. But how do you get started?
Strategies for Great Website Copy Writing
Once you have a firm understanding of your website's purpose and target audience, it's time to begin brainstorming and start writing. The good news is that there are some easy strategies you can use to create great website copy that will speak to your customers and help you achieve your business goals.
One strategy is to write as if you're having a conversation with your customer. This will help you to be more personable and engaging, and it will make your customers feel like they're being heard.
You can also use customer data to help shape your website copy. If you know what kind of language appeals to your target audience, you can use that information to create copy that's more likely to be effective.
Finally, always keep the customer in mind when writing website copy. think about what they're looking for and what will motivate them to take action. As you write, ask yourself how you can best serve your customers and meet their needs.
How to Make Your Copy Findable Online
Once you've got your website copy written, you need to make sure it's findable online. That means using the right keywords and metadata so your page can rank in search engines.
But it's not just about using the right keywords, it's also about using them the right way. Stuffing your copy with keywords will only hurt your ranking, and it will make your content difficult to read.
So how do you use keywords the right way? By using them in a way that feels natural and helps you tell your story. Think about what words and phrases people would use to search for your content, and use those keywords throughout your copy. But don't go overboard, a couple of strategically placed keywords will do the trick.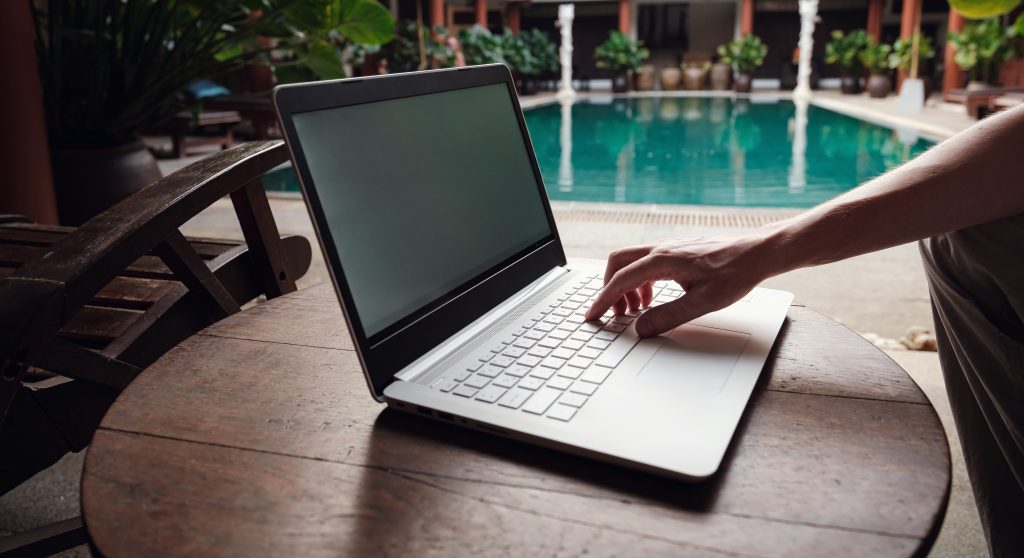 Crafting Compelling Copy That Drives Conversions
Now that you've decided what you want to say, it's time to get down to the nitty-gritty of crafting compelling copy. After all, if your copy doesn't engage your target audience and drive conversions, then there's no point in writing it at all.
To make sure your website copy writing is on point and driving conversions, keep it concise and conversational. Short sentences are easier to read, and when paired with simple language, can easily get the point across without overwhelming readers.
You should also use active language instead of passive language. For example, instead of saying "the product will be shipped within two days" try "We ship the product within two days" which puts more emphasis on the action you are taking versus just merely stating what will happen.
Another trick is to include a call-to-action (CTA) at the end of every page or post. Make sure you are specific so that readers know exactly what they should do next – whether it's clicking a link, subscribing to a newsletter or purchasing a product.
How to Write Copy for Service Pages
Writing copy for your service pages may seem daunting, but the key is to talk to your potential customers in a conversational tone and make sure you clearly explain how your services can help them. This can be done by simply listing the features of each service and then backing up those features with a few practical examples.
For example, if you're offering web design services, you may want to list out the various types of websites you offer (e-commerce, blog, business, etc.) and then provide a brief example of how each type of website could benefit a customer's business. Be sure to include any relevant facts or statistics that would help reinforce the advantages of working with your company.
Once you have listed out the features of each service and given some practical examples, end with a call-to-action that encourages potential customers to contact you for more information or to take the next step in working with your business. This final step can be incredibly powerful in helping prospects convert into paying customers!
Beyond this, creating individual pages for each of your services is another great way to be found online. Try to think of your services like products. If you were to search for a new Asus 14″ ZenBook laptop, you would expect the top listings to be product pages devoted to that product, providing information about that product. If the top listings were just generalized catalog pages with multiple laptops of various brands and sizes, you would probably not be satisfied. Use this mindset when creating content for your individual service pages and users will be able to find your business on search engines more easily.
Get Creative With Multimedia Content
When it comes to great website copy writing, don't forget to get creative with multimedia content! This can include images, videos, audio clips and even interactive content. Not only will this help keep visitors on your website longer, but it's also a great way to showcase your product or service.
For example, you could create a video introducing yourself and your business. This would be a great way to build trust with potential customers because you're putting yourself out there and showing that you're personable and approachable.
You could also create an image gallery that showcases the products or services that you offer. Visuals are incredibly powerful tools when it comes to engaging customers and inspiring them to take action.
So don't be afraid to spice up your website's copy by adding in multimedia content. It'll make your website stand out from the competition and give visitors an enjoyable experience on your page!
Tips for Editing and Proofreading Website Copy
Now that you"ve had some time to create your website copy, it's time to make sure it's polished and ready to be published. Editing and proofreading can seem daunting, but it doesn't have to be!
Start by reading through your text out loud. This will help you catch any typos, grammar mistakes or inconsistencies that you might have missed on the first read. It's also a great way to make sure that your message is clear and concise.
Next, ask a fresh set of eyes to take a look at your content. This could be a friend or family member who isn't familiar with the project. They can provide constructive feedback from an outside perspective and help you identify any areas that might need improvement.
Finally, use tools like Grammarly or Hemingway Editor to check for spelling mistakes or awkward sentence structures that you may have overlooked. Don't rely too heavily on these automated programs though; always take the time to edit and proofread your website copy before publishing.
Conclusion
You now know the basics of how to write effective website copy. But remember, always test and measure the results of your content. A/B test different headlines, body copy, and offers to see what works best for your audience. And never be afraid to change things up and try something new.